N'able backup formerly now as Solarwinds backup is a platform that enables service providers to provide backup and restore solutions to their customers.
Login to Zomentum connect
Activate N'able backup:
Go to: 1 Import - 2 Vendor - 3 Vendor templates
Select Solarwinds reconciliation file and "Import data file"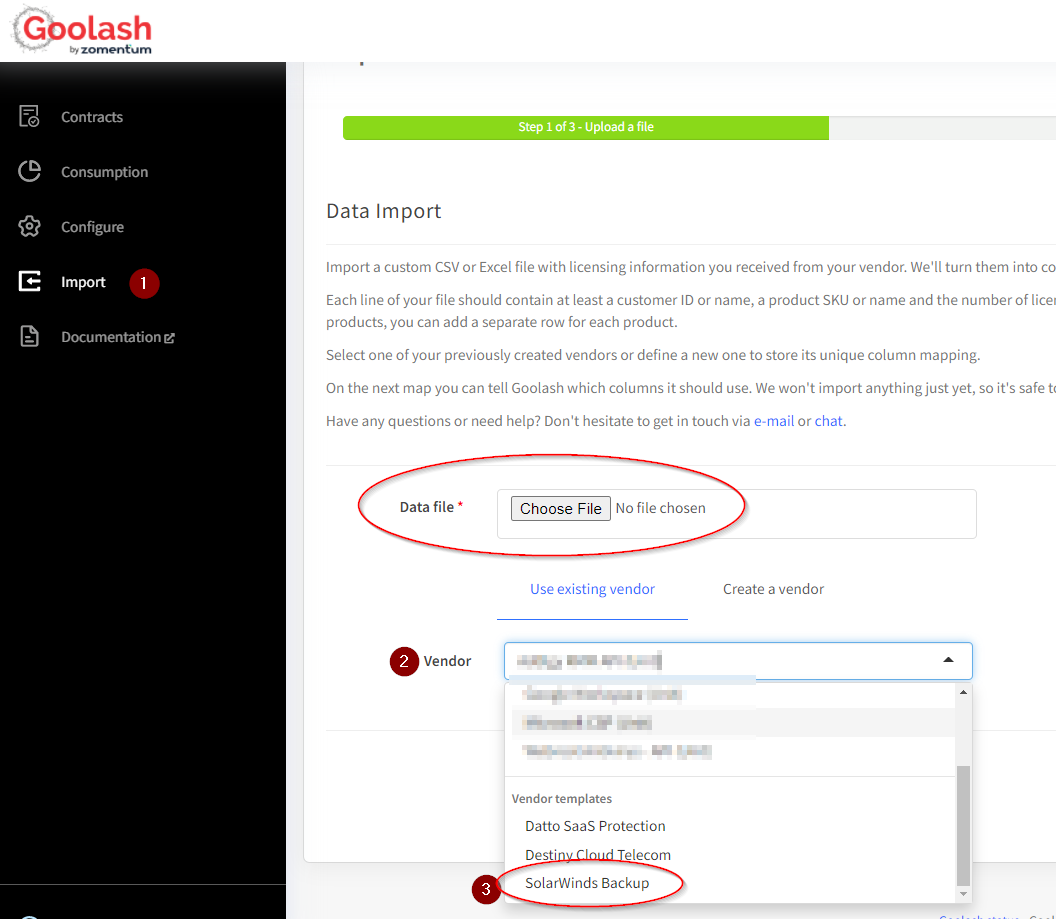 We use the Excel file provided by N'able to import in Zomentum Connect.
Example of the billing reconciliation file for N'able backup: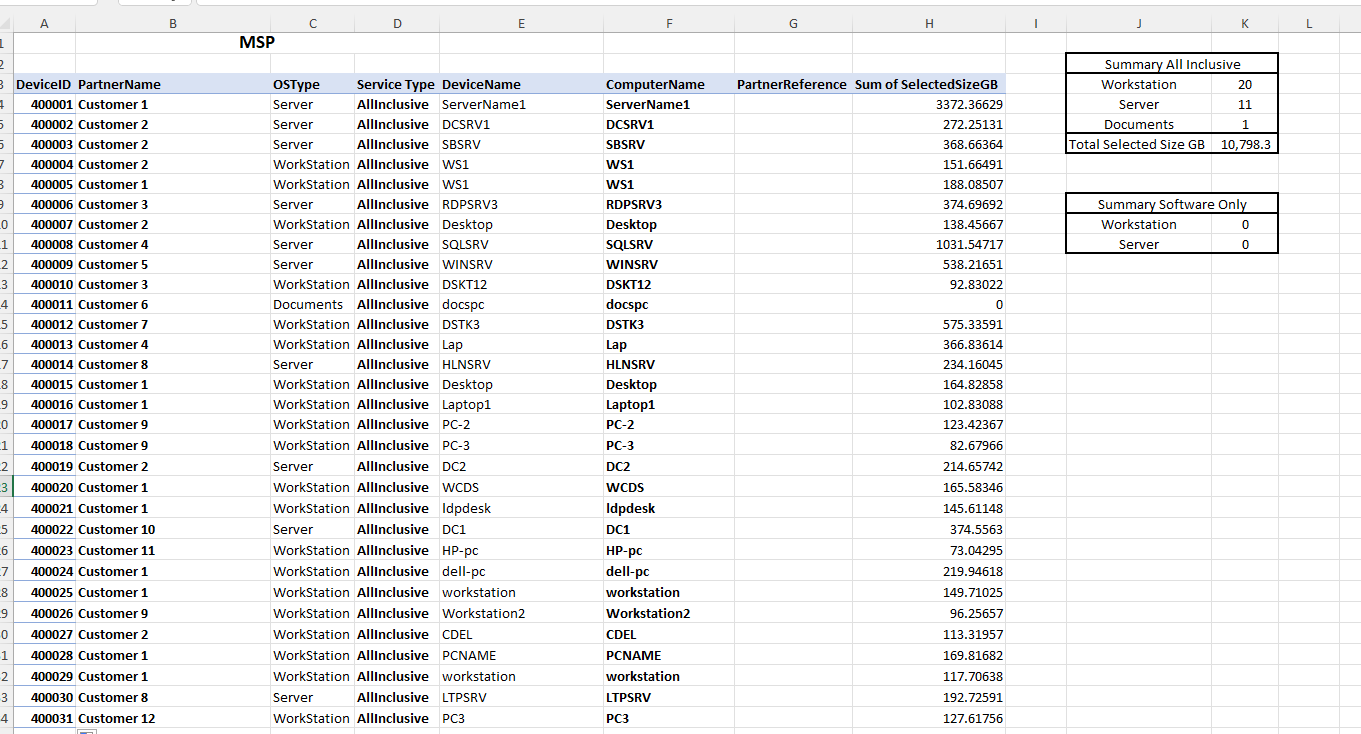 If you have a different excel / CSV file contact support@zomentum.com.
Create your contracts in the contract vendor overview: https://app.goolash.io/contracts/vendor/solarwinds-backup
Use our automated email handler to send license information direct from N'able and automatically sync the license data to Zomentum Connect so contracts are updated on a regular basis.
This way you won't miss out on unbilled licenses.